We continue our production
in our new premises
11.000 m² establishment in Çerkezköy, Tekirdağ with a modern equipment.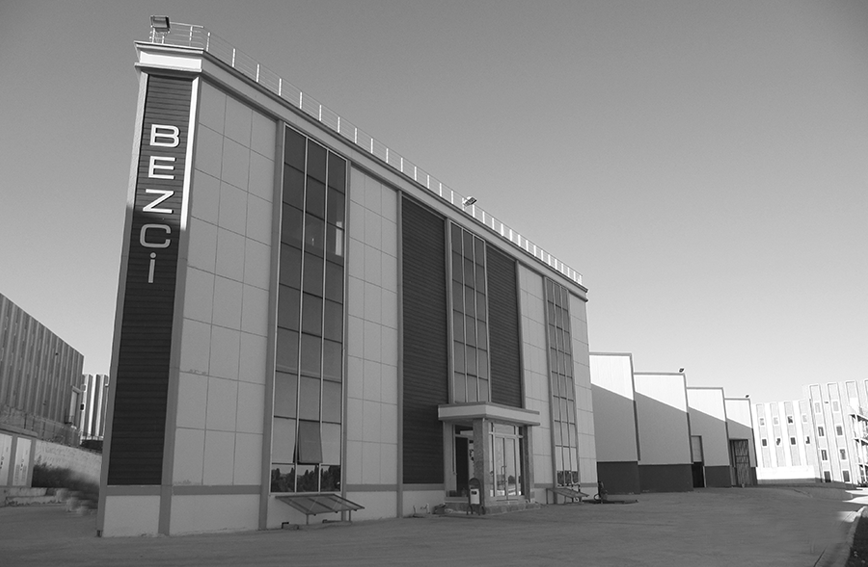 Thermobond Nonwoven Nonwoven Interlinings Woven Interlinings Needlepunch Nonwoven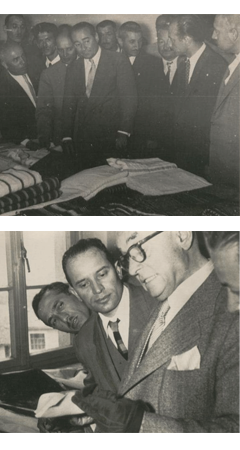 The founder of our factory Ahmet Bezci is
with Adnan Menderes and Celal Bayar
WHO WE ARE?
Since 1958, Bezci Textile Corporation has been serving to Turkish Textile and Clothing Industry in its own premise which is established in İstanbul. The production was based on Horse-hair stiffener and Coat yarn at the very beginning. And in the meantime became one of the most successful and well known interlining producer in Turkish domestic market.
As Bezci Textile Corporation, we produce highly quality products which are also the requirements neccessary for the globalisation, at highly developed standarts, correspond to European Norms depending on our 50 years of background and experience.
As the development of industrialization was progressed in the Clothing Industry, the Horse-hair stiffener was replaced by Woven Interlinings. This, reflected to our company to adapt itself to be able to produce Woven Interlinings, therefore in 1980 the Woven Interlining facility of Bezci Textile Corporation had given a start.
OUR QUALITY POLICY
We make thermobond nonwovens, nonwoven interlinings and woven interlinings with a state of art technology.
We always use technology with a perfect harmony of our vast experience.
We never give up understanding our customers needs while offering always development in technic and quality.